| | |
| --- | --- |
| Posted on March 21, 2020 at 4:10 AM | |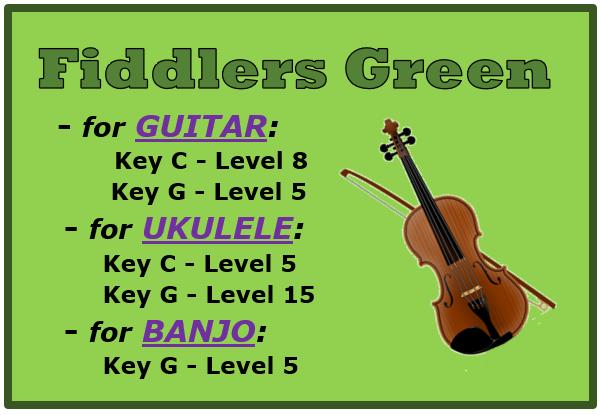 I wrote this song out for our 'Friday Folkies' group, at the suggestion of one of our members, John G, and we've had fun playing it.
Our group won't be meeting for some time now due to the COVID-19 pandemic, but this site is safe, so here's my version - based on New Barleycorn recording (though in different keys; you can use a capo with the Key C chords if you want to play along). 
We found the best key to sing in varied with mixed voices, so I've done it in Key C and G.
Here are the links to the songsheets:
- for guitar: gL 8_Fiddlers Green_Key C
- for ukulele: Uke L.5_Fiddlers Green_Key C
- for banjo: BL 5_Fiddlers Green_ Key G
You can see a YouTube clip of the song here (Key E)- https://www.youtube.com/watch?v=cBp1ui DHu-M
Categories: None